Yikes! It's already September! School starts in 2 days! Craaaaa-zy!!! I'm joining Farley's linky to share my September Currently!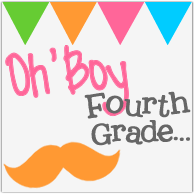 Listening: As I type, I'm watching Chelsea Lately on E! She kills me. I want to read her books, I hear they are hilarious. :)
Loving:
I loved that it felt nice and cool out today. Definitely September weather. Fall is right around the corner! And I got to spend the beautiful day with my family to celebrate my dad's birthday which is on Tuesday.
Thinking: I should get to bed! It's way after midnight and I'm tired. My habit of staying up late is going to make getting up for school very rough!
Wanting: A few more days before school starts! I'm excited for a new school year to start, but could always use a few more days. Who couldn't?? I never feel ready.
Needing: I need to get planning! I was so focused on getting set for open house that now I've got to get to some teaching planning! That's what tomorrow is for. ;)
Goals for me this month:
1. I definitely need to start working out more. That's always a goal.
2. I love to read and was looking forward to doing that this summer. However, I didn't read NEAR as much as I wanted. I want to make myself make time to read non school-related books this year.
3. I have some projects that I want to get done at home. I always think that when school starts, time for all that stuff is over. School consumes so much of my life because I let it! I need to make myself make time for all of those things......working out, reading, and projects around the house.

Happy Back-to-School Month!